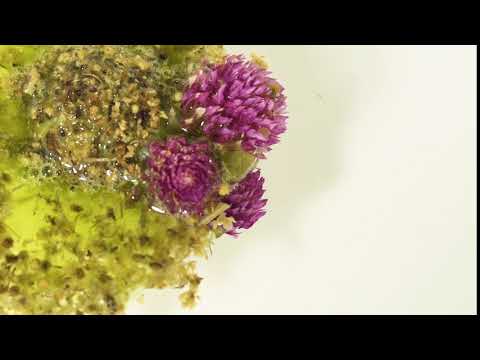 This oil looks as if it's been picked straight from nature itself.
We'll send you an email as soon as it is in stock
We will keep you posted
You'll receive an email as soon as this product is in stock
Continue Shopping
"Heavenly. I wish I'd bought ten of these. The oils smell sooo good and are super moisturizing!"
Allie, Redwood City, CA
Growing Peace Through Cocoa in Congo
With the Congo's ongoing political instability, farmers and producers are underserving targets of conflict. Buying cocoa from the Congo is a fantastic opportunity to create with a high quality product, while helping farming communities thrive.
Discover how our cocoa makes a difference.
Favourite bath oil!!
Dragonfly
Northern Ontario | 1 month ago
Some bath oils are overly oily and leave a residue on my skin. This little beauty softened my skin and is very moisturizing but didn't leave an oil slick in my tub. It is also very beautiful and the scent - oh my goodness the scent - my skin smelled lovely all day and I absolutely love it. Of course I see that's being discontinued, just like everything that I love. I think I'm going to just start buying the "to be discontinued" things to try because they're always my favourite and the items I don't really care for seem to never gets discontinued. Go figure.
Yes, I would recommend to a friend
Love!!
Sammy
This bath oil is my favourite Lush bath product that I've tried. The smell is so wonderful, the feeling of my skin afterwards is so soft. I was underwhelmed when I saw how small it was upon arrival. However, after using this is a small but mighty product. The flower floating around felt very luxurious as well!
Yes, I would recommend to a friend
Smooooooooth
Dominican
Honolulu, HI | 4 months ago
I love love love furze. I regret not buying more. Next time I'll have to bulk buy. It was the perfect addition to my bath after running out of bath bombs and needing to try other additions. My skin is so smooth.
Yes, I would recommend to a friend
Smells Lovely, But...
Baby Basil
Newfoundland | 4 months ago
This smells lovely, and is super moisturising. But the scent is super strong! I was storing it in my fridge because its been hot where I live and it started melting. It saved the bath oil, but now my whole fridge smells like it! Even some of my food tastes like it! So be warned that this will make your whole space smell like it. And don't store it in the fridge!!!
Yes, I would recommend to a friend
I would buy this again for sure!
Carmela
Stevenson Ranch, CA | 4 months ago
This is Wayyyyyy smaller then you would guess but, it looked cute smelled good, and I think my mom liked it!
Yes, I would recommend to a friend
I wish I never bought this
NA
The flowers are too prickly. I felt itchy and uncomfortable. Did not enjoy this product at all.
Pleasant
LushIsAwesome
Fontana, ca | 4 months ago
This had a nice smell and felt really luxurious. I enjoyed the flower floating around
Yes, I would recommend to a friend
Super soothing, moisturizing, amazing smell...but one flower
Laura Kraft
The product dissolved in my bath and left a nice oil residue that wasn't too hard to clean. It left my skin feeling nice and smooth and the smell lasted all day. Howeeeevvvverrr..... there was only one flower and I was expecting more. But still easy to clean it.
very hydrating, GREAT scent
Robyn
First time using one of their bath oils and I am in LOVE. When I saw how small it was I didn't think it would be strong enough, but I was definitely wrong. Extremely hydrating, and the scent is just the right balance of earthy and floral for me! Definitely going to be one of my regular purchases as long as it's available!
Yes, I would recommend to a friend
This is my favourite bath oil
Heinz the unquenchable
Gods pocket | 7 months ago
It soothes my nerves and reminds me of wild clover. It's like the wild inside of hermits like me. I just read it might be discontinued. That figures. Everything I like gets discontinued.
Yes, I would recommend to a friend
Never run out of your favorites
Stay stocked up with regular deliveries every one, two or three months.
Commitment-free, hassle-free
You can pause, skip, change or cancel an order at any time.
Customize your ReFresh
Build a personalized subscription plan that works for you.