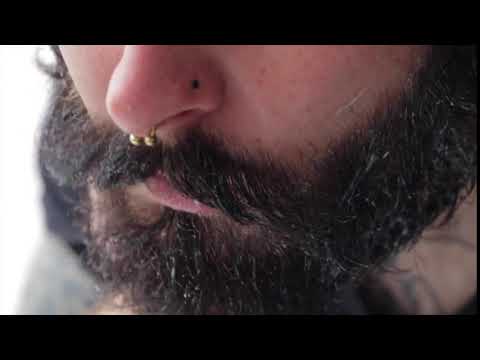 A two-in-one face wash that leaves both skin and facial hair bright, clean and touchably-soft thanks to enzymatic juices and moisturizing oils and butters.
We'll send you an email as soon as it is in stock
We will keep you posted
You'll receive an email as soon as this product is in stock
Continue Shopping
Keep things bright and bushy with this creamy wash for furry faces. Fresh pineapple juice is full of enzymes to cleanse the skin and zap away dirt and oil, while almond oil, jojoba oil and cupuaçu butter soften and tame even the most unruly beard. With the light citrusy scent of Brazillian orange oil and a super soft feel, your beard'll have more admirers than ever before!
Recycled black pot can be returned to Lush where we'll recycle it again
Benefits
Cupuaçu butter soften facial hair
Fresh pineapple juice brightens dullness
Citrus essential oils boost your mood
Massage over beard and face to create a rich lather, then rinse off and pat dry.
Water

(Aqua)
,
Stearic Acid

(Stearic acid)
,
Sodium Cocoamphoacetate
,
Glycerl Stearate & Peg - 100 Stearate

(Globe Amaranth (Gomphrena globosa))
,
Glycerine
,
Triethanolamine
,
Cetearyl Alcohol
,
Almond Oil

(Prunus dulcis)
,
Apricot Kernel Oil

(Prunus armeniaca)
,
Fresh Pineapple Juice

(Ananas sativus)
,
Fragrance
,
Organic Jojoba Oil

(Simmondsia chinensis)
,
Cupuaçu Butter

(Theobroma grandiflorum)
,
Lime Oil

(Citrus aurantifolia)
,
Brazilian Orange Oil

(Citrus Sinensis)
,
Olibanum Oil

(Boswellia carterii)
,
*Geraniol
,
*Limonene
,
*Linalool
,
Hydroxycitronellal
,
Methylparaben
.
We do not test our finished products on animals. We also only purchase from ingredient suppliers who do not test on animals.
Learn more about our values
Shipping
Ground shipping starts at $6.00 and takes 2-8 business days to arrive after being shipped.
Priority shipping is also available.
Return Policy
Please note: we cannot accept returns without prior authorization.
To return an order made online or over the phone, contact our dedicated Customer Care team to get started.
Returned items need to be 75% intact and returned with their original packaging and include a copy of the packing slip. You can return items up to 90 days after the date we shipped your order. Shipping charges are not usually refundable.
For information on in-store returns and more, see full return policy
"I purchased this for my husband and he LOVES it! The scent is amazing.... It's left his beard feeling soft and his face cleansed."
Ashley W, Midland, TX
Recycled Black Pots
As innovative as our products, our black pots begin their life as recycled plastic, then are collected, sorted, granulated, washed and turned into our iconic pots.
Find out what's inside our pots.
Amazing product
Melissa
I bought this for my husband a few years ago and he loves it. It makes his beard so soft and the smell is amazing! He's graduated to the bigger size and it's so worth it. He asks when I'm putting in an order so he can get some more of this.
Yes, I would recommend to a friend
My husband love it!
Lacey
I bought this for my husband & he uses in the shower and loves it! Makes his skin & beard so soft! Has a light fragrance nothing overpowering! Would definitely recommend!
Yes, I would recommend to a friend
Stolen Product From My Fiance...
Livvy Liv
Phoenix, AZ | 13 days ago
This is my fiance's favorite beard softener- We're both Italian and he has super coarse beard hair that's tough to soften and tends to get wiry. He loves the scent and feels a huge difference in texture of his beard after using this! * I steal from his to use as a simple morning face cleanser especially when my skin is on the drier side. I have combination skin- oily/normal in summer, normal/dry in winter and this one does not leave my skin with any oily residue. It also works great as a shaving cream!
Yes, I would recommend to a friend
Bought My Boyfriend This For Christmas...
Loving Girlfriend
I bought my boyfriend this for Christmas, and the smell of it isn't that great. Yes, it makes his beard feel really soft. However, my boyfriend said he would use it all up and MAYBE buy it again (That means he's being nice and using it because it was a Christmas present, but he probably would never use it again once it's out.). It's not a life-changing product, just an extra step in the shower for him.
The only face product I use
Peter
Downers Grove, IL | 29 days ago
This stuff is the real deal. This is literally the only thing that I can use that doesn't dry my face out and doesn't cause me to break out. I've been using this for close to a year now. Amazing product.
Yes, I would recommend to a friend
Salaga-Doola Mechicka-Boola Bibbidi-Kalamazoo!
Ev
Put 'em together and what have you got? Pure magic! This stuff leaves your skin feeling soft and refreshed. Beard not required but if you have one it makes it silky smooth. It also smells amazing! Off label use: Since it's made for coarse beard hair I tried it out in place of shampoo/conditioner. It worked very well, cleansing my hair without stripping it's natural oils or making it oily. Makes my hair so shiny and luscious!
Yes, I would recommend to a friend
this MAN
bigbobs
San Antonio, TX | 1 month ago
i got this for my dad for christmas a few years ago and i didn't really know what to expect, but turns out he absolutely loves it! i'm so used to him taking my gifts politely, but i can tell he actually liked this one (he made the little container last a whole year). so i got it for him again this year with a cute little stuffie—yay! oh also he doesn't only scrub his beard with it but like his actual hair too— this man y'all
Yes, I would recommend to a friend
Awesome facial cleanser!
Ro
I have PCOS which causes a lot of facial hair. This looked like it'd be a great cleanser in general, but I was also curious to see if it would be an improvement over shaving with my usual foaming cleanser. It's AMAZING. It reminds me of something like CeraVe Hydrating cleanser, only much thicker and richer, plus it smells like orange blossom. It goes on like a thick moisturizer and becomes super creamy when you add water. I love that it rinses off easily despite feeling so nourishing, and it leaves my skin feeling deeply cleansed but not at all stripped. There's no residue left behind, but my skin feels almost chilled, like I've splashed it with cool water. I can actually see a vibrant glow to my skin once I rinse it off. I can really vouch for the hair softening properties too, as it really does make it easier to shave my face (it also noticeably softened my eyebrows, LOL). It's such a unique product and I absolutely love it. Lushies looking for a cleanser with a bit more sophistication than AOBS, Herbalism etc, I beg you to try Kalamazoo!
Yes, I would recommend to a friend
Great for the entire household
Ange
I bought this as a stocking stuffer for my bearded boyfriend years ago and we have continued to buy it ever since. In more recent years, I've slowly been cutting down all unnecessary cosmetics and personal products from our life. So I started using his face wash, because there was no way we were removing this from our line up. It's now the entire family's face wash. It's gentle, doesn't leave skin feeling dry, yet definitely cleanses. The smell is kinda funky, but that's not a big deal.
Yes, I would recommend to a friend
AMAZING husband & I LOVE
ElGarbanzo
Little Rock Arkansas | 1 month ago
Love love love this product. I don't like soapy face wash that makes my skin tight. This stuff rocks! Made my face so soft and it smells amazing. Helped with the beard itch for hubby, he actually washes his faces twice a day now. Thankyou lush!
Yes, I would recommend to a friend
Customers who like this item also like:
Never run out of your favorites
Stay stocked up with regular deliveries every one, two or three months.
Commitment-free, hassle-free
You can pause, skip, change or cancel an order at any time.
Customize your ReFresh
Build a personalized subscription plan that works for you.