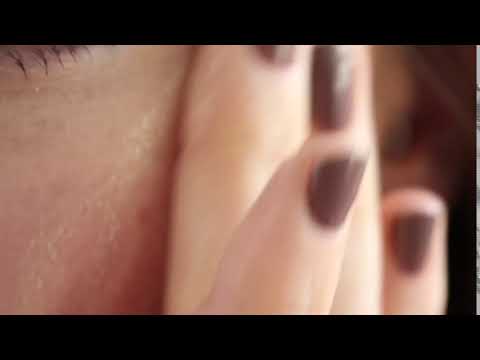 Remove makeup and dirt while leaving skin feeling fresh, dewy and calm with this rich cream cleanser that's been a cult favorite for years.
We'll send you an email as soon as it is in stock
We will keep you posted
You'll receive an email as soon as this product is in stock
Continue Shopping
Why it works
---
Honey
Moisturizing, cleansing
"Ultrabland removes makeup easier than any other product I've used. If you've ever watched Mulan and thought "how did she remove her makeup like that?", she was likely using Ultrabland."
C
Recycled Black Pots
As innovative as our products, our black pots begin their life as recycled plastic, then are collected, sorted, granulated, washed and turned into our iconic pots.
Find out what's inside our pots.
My Winter Go To
Suzi Q
High Desert | 10 days ago
I moved from a tropical climate to the high desert. I thought my skin would fall off it was so dry! Ultrabland fixed my issues on the first use. I also have a bit of eczema and this product doesn't irritate my skin. By far, my favorite Lush product!
Yes, I would recommend to a friend
Love this stuff!
messycook
Lakewood, WA | 13 days ago
I have been using this for over a year and it's one of my favorites. Takes off make up wonderfully and just so luscious!
Yes, I would recommend to a friend
Very thick
Lorna
Cleveland, oh | 22 days ago
I read the description and the reviews but still thought this would be more like a nighttime cold cream. It's more like a grease that you can't sufficiently rinse off without wiping. It still has a place especially leading into winter, but perhaps my purchase was a bit of wishful thinking on wanting it to be what it was not.
Yes, I would recommend to a friend
Finally!
RocketMom
I have finally found something that removes makeup without irritating my skin and eyes. I will use this as long as Lush keeps selling it.
Yes, I would recommend to a friend
Moisturizing
Tisha
Westchester County, NY | 1 month ago
I was looking for something a little stronger than the first cleanser that I bought from Lush and I came across this product, and I am really impressed. The moisture that this product leaves behind is like no other and a little goes a very long way. I purchased the small jar and it looks as if I haven't touched it. While the texture has a whipped creamy appearance and feel, it is a bit on the waxy side. I use very warm water to get rid of the waxy feel, but it is a feeling of moisture being trapped into my skin. While I am not complaining about the feeling, some might find it a bit much. I'm new to using Lush products and I hope that they never change the formula for this item.
Yes, I would recommend to a friend
Not great
Meg
I tried this because Lush is discontinuing Like A Virgin. It doesn't go very far, leaves a residue and doesn't even remove makeup as well as Like A Virgin.
Great cleanser
Heather
I love Ultrabrand. I have dry skin that is also really sensitive. Finding products that actually work had been difficult but Ultrabrand is amazing! My face has been so soft and moisturized. Thank you!
Yes, I would recommend to a friend
Soothing Cleanser
LaurenLizabeth
Louisville | 2 months ago
I love this cleanser—gentle and soothing with luxurious softness. I have a few Lush cleansers I alternate between depending on my skin's needs—this one I use when my skin is particularly dry or sensitive. It cleanses while adding back moisture. Love this product!
Yes, I would recommend to a friend
I will buy this product forever
Dacey D
I've been using this for several years now, every day in lieu of soap, except when I travel because. the container's too big to take through TSA. (It's been a long time since THAT'S been an issue!.) Anyways, it is the greatest - I've been blessed with good skin, but I now NEVER get a breakout.
Yes, I would recommend to a friend
Best Cleanser
Abigail
This removed waterproof mascara so easily, no rubbing or pulling. I've also noticed an improvement in my skin complexion and softness. Please continue to make this cleaner!!
Yes, I would recommend to a friend
Customers who like this item also like:
Never run out of your favorites
Stay stocked up with regular deliveries every one, two or three months.
Commitment-free, hassle-free
You can pause, skip, change or cancel an order at any time.
Customize your ReFresh
Build a personalized subscription plan that works for you.