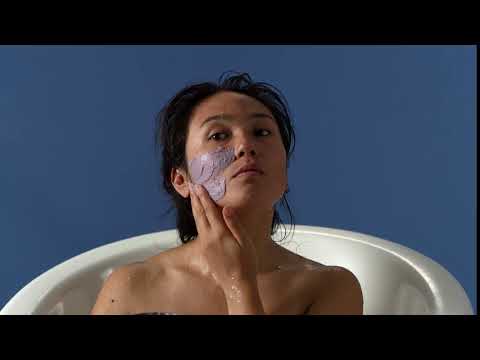 A rich and relaxing mask for dry and sensitive skin packed with cleansers, moisturizers, fruit juices and more for a truly luxurious skincare experience.
We'll send you an email as soon as it is in stock
We will keep you posted
You'll receive an email as soon as this product is in stock
Continue Shopping
"From its lavender and neroli scent that calms the mind...to its freshly ground Aduki beans, fresh coconut, honey, kaolin, and talc which calm and soothe the skin-this face mask is a 10/10 for me! It left my skin feeling calm, moisturized, and toned all at once."
@LaredoLushies
Sweet dreams are made of this
Introducing Beauty Sleep Face And Body Mask . Inspired by the constant quest for a good night's sleep, this sumptuous mask combines royally rich ingredients for the skin with herbs renowned for their soothing qualities along with a spoonful of Lush's most exquisite facial moisturizer, Gorgeous.
Read article
Sleep In
Almost berry-like scent
Swiftrunner
Was worried this would be a just 'too much' in the way of lavender but it is so gorgeous smelling. Light lavender floats under an almost-berry tone with hints of citrus. I refrigerated mine for the cool feeling prior to a bath even though it doesn't need to be, the texture is on the heavy and rich side but it didn't melt off until I was ready to rinse. The little bits of texture in it don't seem to float so once it was rinsed I wasn't sitting in a grotty-water. Will see how my skin feels tomorrow and in a few days, but the scent alone was worth it for me
Yes, I would recommend to a friend
Love the Mask
Jacci
Riverview MI | 7 days ago
Love the mask but, since the mask is all-natural, I wouldn't expect it to cause my face to break out. Love that Lush does occasional free samples, but I'm going to have to be more cautious in the future as I don't want to get large quantities of a product and then realize I can't use it. :(
Yes, I would recommend to a friend
My new fave mask
Siepie
I have very oily skin so I bought the Mask of Magnaminty but if I use it more than once a month my oily skin freaks out and makes more oil to compensate. Beauty Sleep helped balance the moisture. Left my face feeling hydrated and soft with a nice mat finish. I feel like I can use this one whenever I want to. Love the smell too. Still really like the Mask of Magnaminty but Beauty Sleep is my new favorite
Yes, I would recommend to a friend
LOOOVVVVEEE
Elle
I love this mask so much. Beautiful smell, beautiful look, beautiful feel. Immediately after washing it off my face, my face felt more smooth than it ever has in my entire life. Calmed my redness and has significantly reduced my acne and acne scars. I am in love
Yes, I would recommend to a friend
Really calms the skin
Samantha
Levittown, PA | 9 days ago
Has a nice feel to the skin, I had no irritation to the mask. Nice addition to my mask routine! Rinses off easily
Yes, I would recommend to a friend
Okurrrrrrrt
Paris
Okay, hear me out. I absolutely love Lush! Bath products, skin care, shower stuff, I'm here for it all. That being said, it's been a bit since I was truly "wowed" by a product. I mean this with absolutely no disrespect, just that nothing that I was trying that was new or new to me was absolutely wowing me. Until I tried this product. This mask is AMAZING. I absolutely adore it! I just started with buying the small pot and am almost through it, and once I am I will be purchasing the larger size. This is my favorite mask Lush has made to date. Please continue to make this product!
Yes, I would recommend to a friend
Magic in a jar
liljaim
Sault Ste. Marie | 10 days ago
I'm not exaggerating when I say that this is the most magical mask I've ever used. After one use, my skin was instantly soft, smooth, and moisturized. I was also pleasantly surprised how it toned my skin and reduced the redness on my cheeks. It left my skin with a beautiful glow. You have to try this mask!
Yes, I would recommend to a friend
The best!
Nmtiernan
A new favorite. This is a great before bed mask. It didn't irritate my sensitive skin, the scent isn't too overpowering. You must try it.
Yes, I would recommend to a friend
I LOVE this mask!
Candycayne
It smells divine and leaves my face SO soft. I've used it every night since I got it.
Yes, I would recommend to a friend
The perfect mask before bedtime
Kat the Mega Mom
Hartford, CT | 12 days ago
It smells amazing, and it leaves my skin SO soft. It's gentle enough for my sensitive skin, and doesn't clog my pores.
Yes, I would recommend to a friend
Customers who like this item also like:
Never run out of your favorites
Stay stocked up with regular deliveries every one, two or three months.
Commitment-free, hassle-free
You can pause, skip, change or cancel an order at any time.
Customize your ReFresh
Build a personalized subscription plan that works for you.