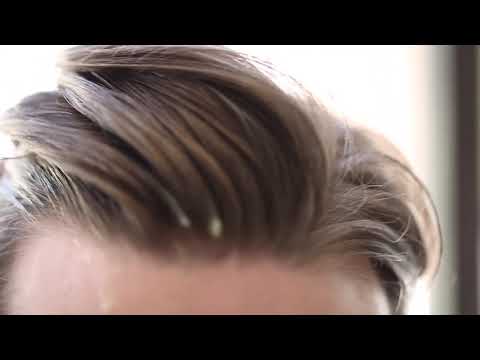 A tropical-scented leave-in hydrator for curls, coils, braids, textured and dry hair looking to add moisture, especially at the ends.
We'll send you an email as soon as it is in stock
We will keep you posted
You'll receive an email as soon as this product is in stock
Continue Shopping
For hydrated, frizz-free hair, look no further than our ultra-hydrating hair moisturizer. Just a small dab will keep your hair soft and conditioned all day with a beautiful blend of avocado butter, olive, jojoba and coconut oils and candelilla wax. A seductive orange blossom and jasmine perfume will help you feel alive and ready to thrive with your beautiful, bouncy and bodacious hair.
Recycled black pot can be returned to Lush where we'll recycle it again
Benefits
Avocado butter nourishes dryness
Cupuaçu butter deeply moisturizes
Oat milk softens and soothes
Rub a small amount between hands and work into wet or dry hair. Style as usual.
Oat Milk

(Avena sativa)
,
Glycerine
,
Organic Avocado Butter

(Persea Gratissima)
,
Fair Trade Olive Oil

(Olea europaea)
,
Glycerl Stearate & Peg - 100 Stearate

(Globe Amaranth (Gomphrena globosa))
,
Fragrance
,
Cetearyl Alcohol
,
Extra Virgin Coconut Oil

(Cocos Nucifera)
,
Cold Pressed Organic Jojoba Oil (Simmondsia chinensis)

(Cold Pressed Organic Jojoba Oil (Simmondsia Chinensis))
,
Orange Flower Absolute

(Citrus aurantium amara)
,
Jasmine Absolute

(Jasminum grandiflorum)
,
Cupuaçu Butter

(Theobroma grandiflorum)
,
Phenoxyethanol
,
Benzyl Alcohol
,
Candelilla Wax

(Euphorbia cerifera)
,
*Benzyl Salicylate
,
*Citral
,
*Eugenol
,
*Geraniol
,
*Hydroxycitronellal
,
*Isoeugenol
,
*Benzyl Benzoate
,
*Farnesol
,
*Limonene
,
*Linalool
,
Butylphenyl Methylpropional
.
We do not test our finished products on animals. We also only purchase from ingredient suppliers who do not test on animals.
Learn more about our values
Shipping
Ground shipping starts at $6.00 and takes 2-8 business days to arrive after being shipped.
Priority shipping is also available.
Return Policy
Please note: we cannot accept returns without prior authorization.
To return an order made online or over the phone, contact our dedicated Customer Care team to get started.
Returned items need to be 75% intact and returned with their original packaging and include a copy of the packing slip. You can return items up to 90 days after the date we shipped your order. Shipping charges are not usually refundable.
For information on in-store returns and more, see full return policy
"The holy grail! Leaves my hair looking so moisturized and voluminous, not to mention the smell is heavenly!"
Nikki, Las Vegas
Strengthen and Repair Your Hair
Hair need some looking after? We get it, we've all been there. That's why we've created a range of hair treatments that work for every hair type to leave your hair looking good and feeling gorgeous.
Find your hair's new best friend.
I like it, but don't necessarily understand it
Sasha
New York, NY | 8 days ago
I have a strained relationship with this product. I do like how it smells. I like applying it on my hair and feel like I did something good to it. I like sniffing my hair afterwards. But I don't think it does anything to my hair, and I honestly don't know what I should be expecting. My wavy hair doesn't get shinier or softer. My frizz doesn't go away a single bit. I've been using it for a year, and my positive perception of this product is centered exclusively around feeling good applying it - I will probably even purchase it again just for this mental satisfaction once I run out. The good thing is, it lasts forever - you need very very little because more than that will weigh your hair down. The bad thing is... there's none, but it just doesn't do it for me even after extended use. I don't know if I would recommend it - it works for so many people with much crazier hair types, yet I'm not one of them. Which is sad.
Yes, I would recommend to a friend
Amazing
Lat
Best hair product ever i looovvvee itttt
Yes, I would recommend to a friend
Favorite Hair Treatment Ever!
Michele
I had bleached platinum blonde hair for years, and this was my go to hair treatment (R&B) for a very long time. I put a small quarter size amount in my hair when damp and styled, and my hair remained healthy and shiny despite the monthly bleaching. Along came Covid and I now have a head of gray/steel colored hair, and to my delight this product still works wonderfully despite that my hair is no longer damaged. It gives me just the right amount of product to add a bit of texture and wave to fairly straight hair, and leaves my gray hair looking like tinsel from a Xmas tree. I love this product and pray that no matter what name it is called that Lush never discontinues this product as I don't know what I'd do without it.
Yes, I would recommend to a friend
I use as a hair mask!
LushLover
I use this as a hair mask even though that's not the actual purpose it works great for me lol. Basically what I do is shower before bed apply this and let it sit overnight and then I shower again in the morning. ( the only reason I do this is that if I use it as instructed it makes my hair too greasy) But this de frizes my hair and softens it at the same time!
Yes, I would recommend to a friend
I can't live without it now
Emma Abdul Jabbar
Chicago, Illinois | 20 days ago
Ever since I was a little girl I hated wearing my hair up because all my baby hairs stick up like a curl crown. I tried everything from straightening, to gel, even headbands... and NOTHING has ever held them down and given them long lasting moisture like this product right here!!!!
Yes, I would recommend to a friend
It's OK
Sadee
Port A, Texas | 24 days ago
I think its alright but my prior products do the same amount of work. I mostly bought to see if my scalp would heal better with this. Its meh. My hair looks greasy after using despite the incredibly small amount I've been using. Will be returning to the store.
The BEST!
Tatiana
This product is the best, it smells great and leaves my hair super smooth and soft. I use a little on the tips of my hair and style my hair with it. Makes it wavy and soft. BUY IT :)
Yes, I would recommend to a friend
Love it!
KRose
Manitoba, Canada | 28 days ago
I love this product. I wanted to try a leave-in condition type product to help my hair recover from the hard water I used where I was working for the summer and this did the trick! My hair is silky and soft again! I use this product in combination with Lush's "Honey I Washed My Hair" shampoo bar as well as a bottle conditioner. It has a light scent, nothing I notice once my hair is dry. I recommend adding just a small amount to your hair after a shower. Too much makes it look a bit greasy/wet. I'll definitely be buying this product again!
Yes, I would recommend to a friend
Ride or die
Bekah
San José, CA | 1 month ago
This is my ride or die product. I have long, thin straight hair that easily tangles and this works as an amazing detangler after my shower. It smells sooo good. So good that I cannot believe they haven't captured this scent in a solid perfume. I hope to see that in the future!
Yes, I would recommend to a friend
Love love love
JennB
Santa Maria | 1 month ago
I love this product! I've been using it for several years now. It takes me a whole year to use up a small container. I wash my hair every couple of days and only need to use a dime size amount even when my hair was a little longer. I do suggest not using a lot if you have wavy hair It will make your hair greasy. I've been using it for about 7 years. Sort of distress out when I realized when I went to purchase that they changed the name and that I wouldn't be able to find my product. I really love the R&B (revive) product. I almost feel like I would have to shave my head if they ever discontinued it.
Yes, I would recommend to a friend
Never run out of your favorites
Stay stocked up with regular deliveries every one, two or three months.
Commitment-free, hassle-free
You can pause, skip, change or cancel an order at any time.
Customize your ReFresh
Build a personalized subscription plan that works for you.