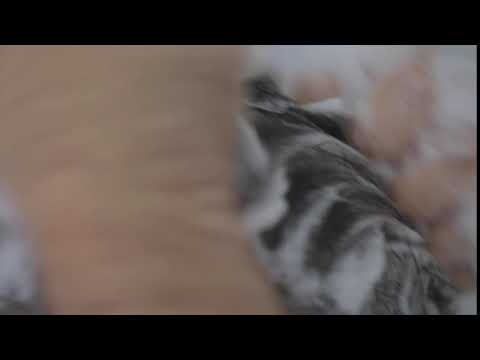 Soothe sensitive scalps and leave hair feeling soft with this packaging-free alternative to liquid shampoo made with the bestselling scent of Rose Jam Shower Gel.
We'll send you an email as soon as it is in stock
We will keep you posted
You'll receive an email as soon as this product is in stock
Continue Shopping
On a quest for shinier, softer hair? Look no further! This luxurious Rose Jam-scented bar will help you achieve all your hair aspirations. Gorgeous Moroccan argan oil in a moisturizing glycerin base leaves hair smooth and shiny, and our fresh and sophisticated lemon-rose perfume will linger in your locks all day long. This solid self-preserving bar will last for up to 80 washes (that's the work of up to three bottles of liquid shampoo!) and requires no packaging.
One bar replaces up to three 250ml bottles of liquid shampoo
Benefits
Rose oil naturally perfumes your hair
Argan oil deeply hydrates dry hair
Sicilian lemon oil adds shine
Vegan
Self Preserving
Naked
Rub between hands to create a lather, or directly onto hair. Massage into the hair and scalp then rinse clean.
Sodium Lauryl Sulfate
,
Agar Agar

(Gelidium Cartilagineum)
,
Water

(Aqua)
,
Argan Oil

(Argania spinosa)
,
Glycerine
,
Fragrance
,
Rose Absolute

(Rosa damascena)
,
Geranium Oil

(Pelargonium graveolens)
,
Rose Oil

(Rosa damascena)
,
Sicilian Lemon Oil

(Citrus limonum)
,
*Limonene
,
Coumarin
,
Citronellol
,
Geraniol
,
Red 33
.
We do not test our finished products on animals. We also only purchase from ingredient suppliers who do not test on animals.
Learn more about our values
Shipping
Ground shipping starts at $6.00 and takes 2-8 business days to arrive after being shipped.
Priority shipping is also available.
Return Policy
Please note: we cannot accept returns without prior authorization.
To return an order made online or over the phone, contact our dedicated Customer Care team to get started.
Returned items need to be 75% intact and returned with their original packaging and include a copy of the packing slip. You can return items up to 90 days after the date we shipped your order. Shipping charges are not usually refundable.
For information on in-store returns and more, see full return policy
"This product is absolutely amazing! I don't think I will ever use bottled shampoo ever again! The bar smells like roses, and leaves your hair soft and extremely shiny."
Lauren the Lushie, Honolulu, Hawaii
Haircare Unpackaged
Ready to save the planet? Start with your hair. We've created a range of naked (packaging-free) haircare products. From shampoo bars, to solid conditioners, we have the perfect way to save the planet, while looking fabulous.
Discover how you can get naked.
Glorious and easy to use
Laurie
Weary of the shampoo. But decided to give it a try, benefits me and the environment (no packaging) if it works. I am not fussy about my shampoos so no loss. Well much to my surprise it was glorious! I have very short hair so I simply rub the bar a few rounds at the top of my head and incredible lather. The smell was delicious and it did the job. Thank you for this.
Yes, I would recommend to a friend
WAIT.. IT'S AWESOME
Tornado;)
So I have thick straight/wavy kinda oily hair and I was not sure I would like this product at first because I'm not a fan of shampoo bars...until I ordered this from lush. I was scared for the smell but it came back AMAZING, really, that smell is just so fresh and flowery! I used this product with the pressed conditionner "big" and the fragrance they put in my hair together is awesome. I can also feel that after a good wash my hair is well cleaned for 2 days, but for me, more than that would make my hair very oily:// But in the end I give this product a real 10/10!!
Yes, I would recommend to a friend
Works Well, Smells like "Love's Baby Soft"
Marlee
This shampoo bar worked well on my fine, straight, bleached hair, but I will not be buying again due to the scent. The rose is wayyyy to strong and rather fake smelling, reminds me of that Love's Baby Soft perfume that everyone had in like 6th grade.
Definitely a must try and have!
Wendy
I used this for the first time and I love it so much already! Not only does it smell good, but just a little bit of this product rubbed around my head with water is more than enough than having to squeeze a quarter size plus of liquid shampoo! This shampoo bar is a game changer because my hair felt smooth and silky while using this product. Also, the ingredients are amazing and less harmful than bottled shampoo and results of my hair is soft, has volume, well tamed, and my hair is naturally straight for once!
Yes, I would recommend to a friend
Haven't Looked Back Yet!
Kate in astro
This was the first shampoo bar I have ever tried, and have been going back to it loyally for 3+ years now! I've tried other LUSH shampoo bars, just out of curiosity, and this one is still the best. It has a super pleasant sweet scent that isn't overpowering, and it lathers up super super well. Mine usually last about a year (the one I'm working on now has been in use since August. It's now January and I haven't gone through half of it yet), even with my long hair, making it more than worth the money. I cannot recommend this enough.
Yes, I would recommend to a friend
Incredible Product
Sheshe76
mulino, Oregon | 14 days ago
I have to say I am so surprised at how long this product lasts and how little you have to use before its thick with lather, my sister in-law got me Lush one year for Christmas, have never used Lush products before I have to say I have replaced all my products I used to use and now only use Lush products from head to toe. I have used so many products and I love them all so far and I cannot wait to try all the rest....YES I AM ADDICTED TO LUSH...AND I AM NOT SORRY!!!!
Yes, I would recommend to a friend
I Keep it stocked in my bathroom
Drawn2paint
Love the smell! Lathers great- becareful it can crumble.
Yes, I would recommend to a friend
this product is amazing!
kenzie
I got this bc i want to start going waste free and i love love love it! my hair is pretty fine and wavy and it makes it so soft! i also have my hair dyed blonde (natural brunette) and it doesn't strip my color!
Yes, I would recommend to a friend
Smells nice and is not too drying.
Isabelle
I wash my hair every other day with this bar. I originally used the Seanik, and found it to be too drying for my hair. This bar leaves my hair clean, but it does not leave it too "squeaky" as I found with the Seanik bar. I have straight, fine, and moderately oily hair. It also smells amazing. I pair it with the Big conditioner bar and I find that my hair does feel soft after using them both. To store it, I use the square tin, but I wrap rubber bands around the tin so that the bar can stay elevated and dry between uses, which has extended its life.
Yes, I would recommend to a friend
My Curls love this product
Cailan
I usually hate wash my hair days. Normally that means horrible frizzy, fuzzy curls. Not with this shampoo bar. Washed my hair 2 days in a row and awesome curls. Definitely need to try the other hair products.
Yes, I would recommend to a friend
Customers who like this item also like:
Never run out of your favorites
Stay stocked up with regular deliveries every one, two or three months.
Commitment-free, hassle-free
You can pause, skip, change or cancel an order at any time.
Customize your ReFresh
Build a personalized subscription plan that works for you.