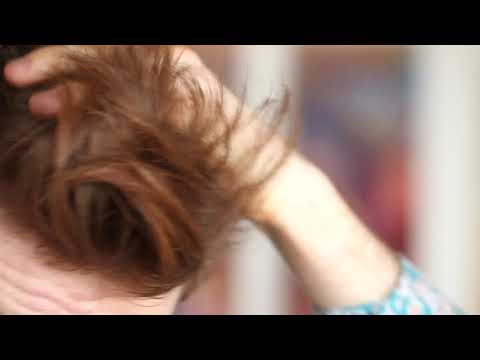 Soften your hair while you style it with this unique firm hold product that's great for shorter, straighter hair seeking to lock their look in place with the bestselling Dirty scent.
We'll send you an email as soon as it is in stock
We will keep you posted
You'll receive an email as soon as this product is in stock
Continue Shopping
Give your hair the up and down with this medium-to-firm-hold hair cream. Its fair trade cocoa butter base hydrates locks and creates a soft, natural-looking hold that's easy to manage. And its earthy blend of sandalwood, pine and oakmoss builds a refreshing woodsy fragrance that keeps you grounded, wherever your day takes you. Layer it with the rest of the Dirty range to craft an energizing scent with notes of spearmint, tarragon and a breath of fresh sea air.
Our fair trade organic cocoa butter is grown by farmers in eastern Congo (DRC). We pay a premium that allows them to invest in their local communities
Benefits
Illipe butter hydrates and conditions hair
Japan wax adds natural, flake-free hold
Balm herb infusion soothes and tones scalps
Rub a small amount between hands and work into wet or dry hair. Style as usual.
Linseed Mucilage

(Linum usitatissimum)
,
Balm Herb Infusion

(Melissa Officinalis Extract)
,
Japan Wax

(Rhus succedanea)
,
PVP

(Polyvinylpyrrolidone)
,
Propylene Glycol
,
Extra Virgin Coconut Oil

(Cocos Nucifera)
,
Stearic Acid

(Stearic acid)
,
Illipe Butter

(Shorea stenoptera)
,
Candelilla Wax

(Euphorbia cerifera)
,
Triethanolamine
,
Fair Trade Organic Cocoa Butter

(Theobroma cacao)
,
Cetearyl Alcohol
,
Sandalwood Oil

(Santalum Austrocaledonicum Vieill)
,
Pine Oil

(Abies Sibirica)
,
Oakmoss Absolute

(Evernia Prunastri)
,
*Linalool
,
*Limonene
,
*Hydroxycitronellal
,
*Geraniol
,
Alpha-Isomethyl Ionone
,
Fragrance
,
Methylparaben
.
We do not test our finished products on animals. We also only purchase from ingredient suppliers who do not test on animals.
Learn more about our values
Shipping
Ground shipping starts at $6.00 and takes 2-8 business days to arrive after being shipped.
Priority shipping is also available.
Return Policy
Please note: we cannot accept returns without prior authorization.
To return an order made online or over the phone, contact our dedicated Customer Care team to get started.
Returned items need to be 75% intact and returned with their original packaging and include a copy of the packing slip. You can return items up to 90 days after the date we shipped your order. Shipping charges are not usually refundable.
For information on in-store returns and more, see full return policy
"It's the perfect texture and hold without being greasy. And it's vegan!"
A, Chicago
Strengthen and Repair Your Hair
Hair need some looking after? We get it, we've all been there. That's why we've created a range of hair treatments that work for every hair type to leave your hair looking good and feeling gorgeous.
Find your hair's new best friend.
Hate the name - love the product!
Hey Val
I guess the word "dirty" gets to me .... but I truly love this product! I have wavy white asymmetrical cut that I can blow dry to a soft bob or diffuse dry into a wilder bunch of curls. Fun way to play with my mood. A little goes a long way; too much would feel "clay" like. For me the hold is strong and makes for a wild bed head the next morning. Bonus: my hubby likes it! The fragrance is not "girly". He has been growing out his hair using petroleum jelly (yikes!) to tame it. I bought him his own tub so I no longer have to share mine.
Yes, I would recommend to a friend
Must buy
Suzie Q
I got a sample of this product and boy did it impress me! I love the smell and it really allows me to have my hair styled, but looking natural. It reminds me of a pomade, not the texture but on how you use it. My hair is on the thinner side and with a slight wave, so I like to have body and height to my hair and this works well. I wash my hair, take the product rub it into my hands and then my hair and blow dry. The effect gets better as the days goes by and it lasts until the next wash. The odd time I might apply it on dry hair to control bed head. I also wanted to mention that this product goes a long way. You need very little
Yes, I would recommend to a friend
Possibly excellent for a casual ice carver
Ben
Maybe I'm using this wrong, but if that's the case, I feel like it should come with an instruction book. It smells great, and the hard stuff in the jar melts quickly into my fingers. Problem is, it also seems to melt quickly again on my hair if I go anywhere warm, like a room or car with actual blowing heat, so what little style I manage to get- not much, this is what I'd call a "light to medium" hold- is immediately gone so I just have a greasy forehead and limp, waxy frizz. My hair feels severely dry, waxy, and clumped until thoroughly washed. I'm super disappointed because I love the smell and I really wanted to love this product. Obviously from the other reviews I'm having an atypical experience. Maybe it works great on long hair or crew cuts but nothing in between.
I love this stuff
Nahgem
I just got a pixie cut and wanted to style my hair more. This has a nice medium hold. I love the smell. A little goes a long way..
Yes, I would recommend to a friend
My boyfriend loves this stuff!
Laura J
My guy needed a product that would help tame his hair at the top and sides as his har grows longer - he has salt & pepper wavy hair and uses this every day in combination with Lush's R&B! It has a great smell and texture and works perfect on his hair type (thick, wavy)!
Yes, I would recommend to a friend
Love it
Abbie
Maryland, USA | 3 months ago
I discovered this product when I realized I had curly hair and needed to start taking care of it properly. This product gives my curls some nice definition without it being too heavy. You do have to be careful of how much you use because using way too much can give my hair a texture I don't love. I do enjoy the smell and the fact that it's vegan. The recycled plastic packaging is a huge plus.
Yes, I would recommend to a friend
Smells amazing, gives just the right amount of dirtiness
Chromatica Yes baby
I use it either with wet hair or dry hair and it doesn't give me pimples and such if I ever sleep with it. Also just the right amount of "dirty" if you are going for that look. Don't want to forget to mention how good it smells!!
Yes, I would recommend to a friend
This is not it, sis.
Rachel
Williams Lake | 4 months ago
When Mr. Dandy's Hair Candy was discontinued (bad move on your part, LUSH - that was an amazing product), I was assured that this product worked just as well and possibly better. Ordered it, used it, and that couldn't be further than the truth. I don't know if maybe mine was just part of a bad batch, but it was hard in the container, really difficult to work with, and while wearing it, it took the shine out of my hair. I don't know if the matte feature is intended, like some pomades you can buy. By the end of the day the product melted, making my hair super oily at the roots and dissolved any kind of hold the product had. I ended up switching to the Hair Custard, which works amazing, but I see now that that's being discontinued as well. I am only giving this product 2 stars, one star for the fact that it did initially have good hold, and one star for the fact that I love the scent. Please bring back Mr. Dandy's Hair Candy. Or at least something very similar to it. This is not it, sis. Will not be repurchasing.
I loved it!
Carolina
Los Angeles | 4 months ago
The scent is beautiful, and the results are too! I would definitely recommend!
Yes, I would recommend to a friend
Love but need more hold
Gina
Another yummy Dirty product to layer my favorite fragrance!!! For me, I like more of a strong hold so I mix this with another product. I would be in heaven if you had a "Dirty- er" product (ie, more hold/spiking pomade)!!
Customers who like this item also like:
Never run out of your favorites
Stay stocked up with regular deliveries every one, two or three months.
Commitment-free, hassle-free
You can pause, skip, change or cancel an order at any time.
Customize your ReFresh
Build a personalized subscription plan that works for you.