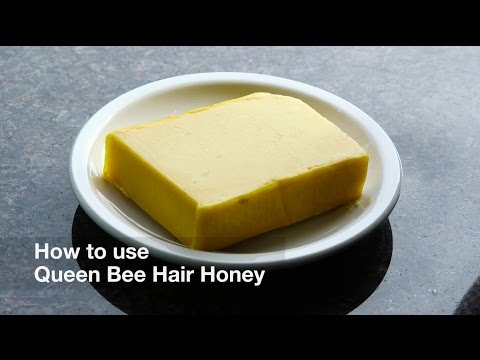 I love this product so much!!! Once I'm out of the shower I towel dry my hair and apply a little bit of the product... I then braid it for the night. In the morning I open my braids and am left with beautiful waves! Not only is my hair softer, it's also silky and already feels healthier
Alysha, Ottawa, ON
Running the world can take its toll on your hair. Make sure you step out feeling flawless by locking in moisture with this fragrant rooibos, cinnamon and honey-packed balm. Created specifically for natural, curly or afro hair, this blend of nourishing almond oil and cocoa butter is simply irreplaceable. So whether you twist, braid, steam or jump straight out of bed, you'll be crazy in love with the results.
See how to use
We'll send you an email as soon as it is in stock
We will keep you posted
You'll receive an email as soon as this product is in stock
Continue Shopping
I love this product so much!!! Once I'm out of the shower I towel dry my hair and apply a little bit of the product... I then braid it for the night. In the morning I open my braids and am left with beautiful waves! Not only is my hair softer, it's also silky and already feels healthier
Alysha, Ottawa, ON
Fresh ingredients
Full Ingredients
Fair Trade Organic Cocoa Butter

(Theobroma cacao)
,
Rooibos Tea and Cinnamon Decoction

(Aspalathus Linearis; Cinnamomum Zeylanicum)
,
Corn Oil (Zea mays)

(Zea Mays (Corn) Oil)
,
Beeswax

(Cera alba)
,
African Honey

(Honey/Miel)
,
Argan Oil

(Argania spinosa)
,
Glycerine
,
Moringa Oil

(Moringa oleifera)
,
Fragrance
,
Sicilian Lemon Oil

(Citrus limonum)
,
Almond Essential Oil

(Prunus dulcis)
,
Ylang Ylang Oil

(Cananga odorata)
,
Amyl Cinnamal
,
Benzyl Alcohol
,
*Benzyl Benzoate
,
*Benzyl Cinnamate
,
*Eugenol
,
*Geraniol
,
*Isoeugenol
,
*Benzyl Salicylate
,
*Citral
,
*Farnesol
,
*Limonene
,
*Linalool
.
We do not test our finished products on animals. We also only purchase from ingredient suppliers who do not test on animals.
Learn more about our values
How to Use
Break off a small amount, melt into hands, and work through the hair for definition and moisture.
Cultivating Flourishing Ecosystems in Uganda
In 2014 we began investing in regnerative farms. We work with Ugandan communitites to put more trees in the ground, put more money in the hands of the farmers and to become 100% transparent. With Ugandan farmers feeling the effects of deforestation, they are struggling to adapt.
Find out how regenerative farming helps.
I really hope something better will replace this.
Soapy Sally
San Juan, PR | 5 days ago
The Lush store came to Puerto Rico several years ago, a very friendly attendant suggested Queen Bee to me and ever since then I have been using it. For the longest time it was the only product I purchased at Lush. This is one of the best products I have ever put in my hair and I am extremely sad to see it go. It makes my hair so soft and so shiny and manageable. It's the one product that inspired me to try other Lush products like the solid shampoos and hair treatments. The smell can be a bit overpowering and sweet sometimes. But you get used to it. It melts horribly in tropical climates, so I've take to keeping it refrigerated and cutting it into squares. I stocked up on a bit of this stuff when I found out it was going away and have a nice stash. The nice lady that attended me last time I went to pick up Queen Bee also gave me a sample of R&B. It actually works very nicely in my hair, but the smell is very, very floral and may not be for everyone. I really like it and may be purchasing it when I run out of this.
Yes, I would recommend to a friend
please dont discontinue!!!!
Jaz
Hair honey smells absolutely wonderful and is a holy grail in my hair care routine. As someone with thick and very curly hair, I would be lost without this product so I hope you're either coming out with something better or decide that this product is worth keeping around. I would pay double the price just to keep queen bee hair honey on the shelves. PLEASE DONT DISCONTINUE. What will so many girls with textured hair do without this amazing product?
Yes, I would recommend to a friend
Please keep Queen Bee!
Kayla
Queen Bee is the only styling product I use in my (thick, frizzy, wavy) hair because I find it's the only one I need. I absolutely love how healthy and moisturized it makes my hair, without being heavy or greasy. I'm so sad to see it's being discontinued.
Yes, I would recommend to a friend
PLEASE KEEP THIS PRODUCT!
Melissa
I have been trying so hard for years to find something that makes my waves last. They are now shiny and defined because I found this magic. Please do not discontinue!
Yes, I would recommend to a friend
DON'T DISCONTINUE
Eboni Johnson
Lake Charles, LA | 10 days ago
This is one of the best all natural hair care products I have ever used for my thick curly African American hair, and being a female it's hard to come bye a product like this very often and naked product as well, it's so good I stocked up before it goes away, please don't discontinue this product it's one of the only hair products I use now and without this I don't know what I will do... even if I had to pay three times as much I would just to keep this product in talks shelves and that's saying a lot, so PLEASE RECONSIDER BRFORE DISCONTINUING!!!!!!!
Yes, I would recommend to a friend
I would buy this product ten times over
Eboni J.
Lake Charles, La | 11 days ago
I really hope that when y'all discontinue this proudly the that y'all are coming out with one better, because this is a holy grail product in my hair care routine now. As a young African American woman with course thick medium curly hair this is one of the best products I have ever used in my hair, I am literally about to stock up on this product before y'all run out, I would actually pay twice as much for one price just to keep this product in y'all stores or online. If anything this would be that one product I would keep coming back for and may be the only product I buy over and over again and I'm pretty sure many many other people feel the same way, so please don't discontinue this product I absolutely love it!!!!!
Yes, I would recommend to a friend
Thee BEST!
Parker
I tried this thinking I'd just add another product to my closet full of styling products....but this is AMAZING! It doesn't weigh down my 3c hair, and is moisturizing, and smells great! I'm definitely stocking up since it is being discontinued (sad)!
Yes, I would recommend to a friend
Awesome product
Stacey
Recently started using this and it is amazing. It moisturizes, smells fantastic and does wonders for my very dry hair.
Yes, I would recommend to a friend
No say it ain't so!
CocoCee
San Diego CA | 13 days ago
This is an excellent product that needs to remain in production. For those new to Queen Bee this moisturizer for hair quickly nourishes and softens the hair with a unique scent. Try it out and join the online petition to get Lush not to discontinue this incredible product. Lush please do not discontinue Queen Bee our crowns of hair need it!
Yes, I would recommend to a friend
DON'T DISCONTINUE S.O.S
Rod
Sunny isles,fl | 14 days ago
I have recently discovered both you store and this product specifically the queen bee hair product. I now use it as a part of my daily haircare regimen, with the Pro-Hair movement, black men as a demographic, are truly underserved and undereducated, on just what it takes to maintain a healthy, manageable, soft to the touch, non greasy, and most importantly not riddled harmful chemicals. Your QUEEN BEE product has given me the confidence to proudly rock my natural hair. I'd be lost without out this product.
Yes, I would recommend to a friend
Customers who like this item also like:
Never run out of your favorites
Stay stocked up with regular deliveries every one, two or three months.
Commitment-free, hassle-free
You can pause, skip, change or cancel an order at any time.
Customize your ReFresh
Build a personalized subscription plan that works for you.